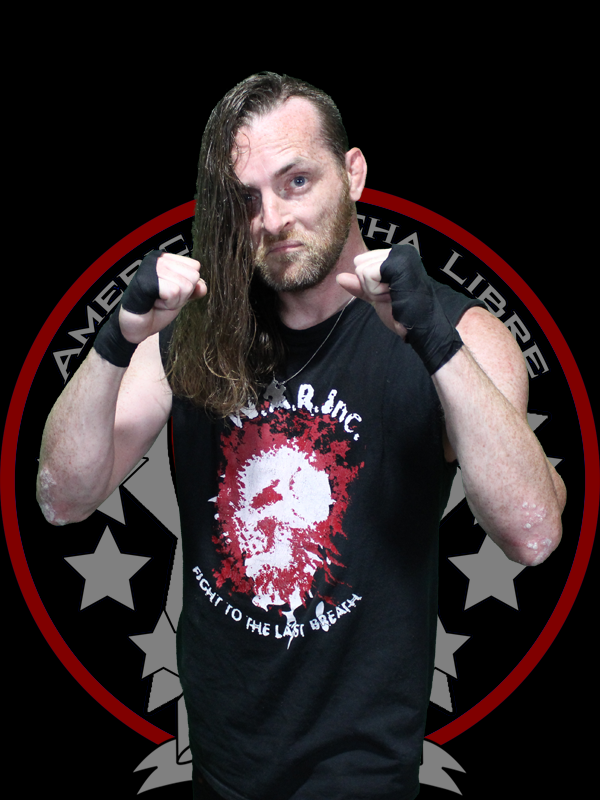 "The Redneck Rockstar" Billy Ray Daniels
Height: 5′ 9″
Weight: 170 lbs.
Hometown: Houston, TX
Signature Maneuvers: Widowmaker (Super Kick); Last Call (Shining Wizard)
Pro Debut: 2016
Trained By: Andrew Darcy, John E. Bravo
Wrestling Style: Brawler/High Flying
Bio: A guy that enjoys a good time. Whether its drinking whiskey or punching people in the face… sometimes even at the same time. Never gives up no matter the odds. Shocked the wrestling world by defeating Big Chuck Wagon in his debut match. Billy Ray has kept up his winning ways, always looking for a bigger fight. BRD is a member of WAR Inc., often tagging with Dre Jacobs or Justin Dream.
Catch Billy Ray Daniels on the Great Lakes Professional Wrestling Showcase
Episode 11 vs. Big Chuck Wagon
Episode 23 vs. Nick Xero
Episode 28 vs. JP Ono
Episode 31 vs. Gideon Malice
Episode 40 vs. Tommy Vendetta
Episode 41 w/ Dre Jacobs vs. Tommy Vendetta & Adam Wick
Episode 42 vs. Jack Price
Episode 64 w/ Dre Jacobs vs. Kenny Steele & Felix Moreo