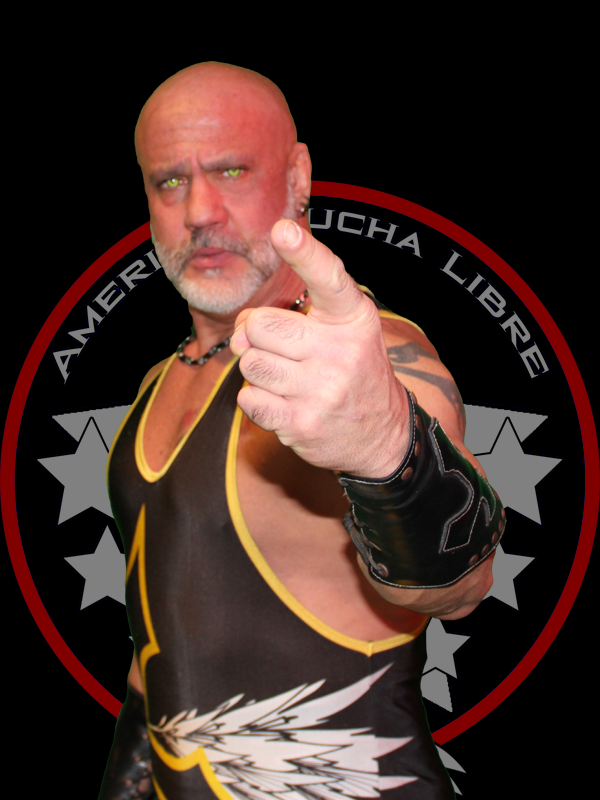 Gideon Malice
Height: 6′ 4″
Weight: 252 lbs.
Hometown: Devil's Crossroads, SC.
Signature Maneuver: Fall from Grace (Double Handed Sit Out Chokebomb) and The Revelation (Standing Arm Triangle Choke)
Wrestling Style: Striker
Bio: Malice is an aggressive, no holds barred, smash mouth wrestler. He goes one direction… forward, right through the competition. He goes one speed… full throttle. No quarter is asked and none is given. Malice shows no remorse or regret. If you get face to face, toe to toe, with Malice… you'll be met with nothing but Malicious Intent. Love him, or hate him, he always gives 110%. That's good for the fans, but bad for his opponent. Malice is a 4th degree Black Belt in Soo Bahk Do, Taekwondo and Moo Kwon Soo Do. He's held titles all over North America and a very feared competitor.
Quotes: "Stalked by Demons…Guarded by Angels!"
"Just Fight Me!"
"Armageddon is here and your personal apocalypse is at hand!"
Catch Gideon Malice on the Great Lakes Professional Wrestling Showcase.
Episode 31 vs. Billy Ray Daniels
Follow Malice on Facebook.