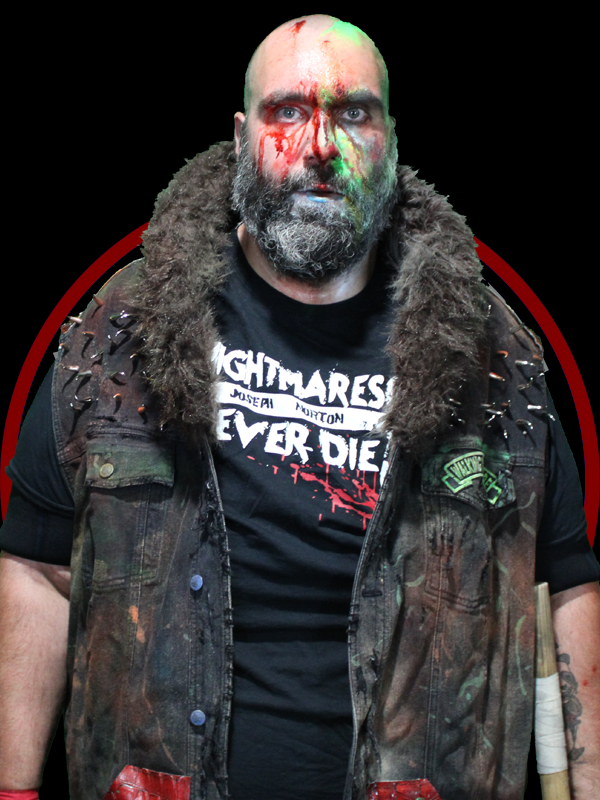 "The Walking Nightmare" Joseph Norton
Height: 6'2"
Weight: 308 lbs.
Hometown: East Jordan, MI
Signature Maneuver: Corner Avalanche
Pro Debut: May 2021
Trained By: CJ Ottgen
Wrestling Style: Brawler
Bio: A man of few words, Norton is a man of multiple faces. He is a man on a mission to show he belongs and can fight his way through anything or anyone in his way. Dominating showing in his debut against Jason Blasen. Norton interfered in the Great Lakes Television Title Tournament finals, helping CJ Ottgen win and joining Team Honey Badger. He continued his winning ways against El Ridiculoso, but looks to face another behemoth in Georg Mack on an upcoming Great Lakes Professional Wrestling Showcase.
Catch Joseph Norton on the Great Lakes Professional Wrestling Showcase.
Episode 63 vs. Jason Blasen
Episode 65 vs. El Ridiculoso
Follow Joseph Norton on Facebook.