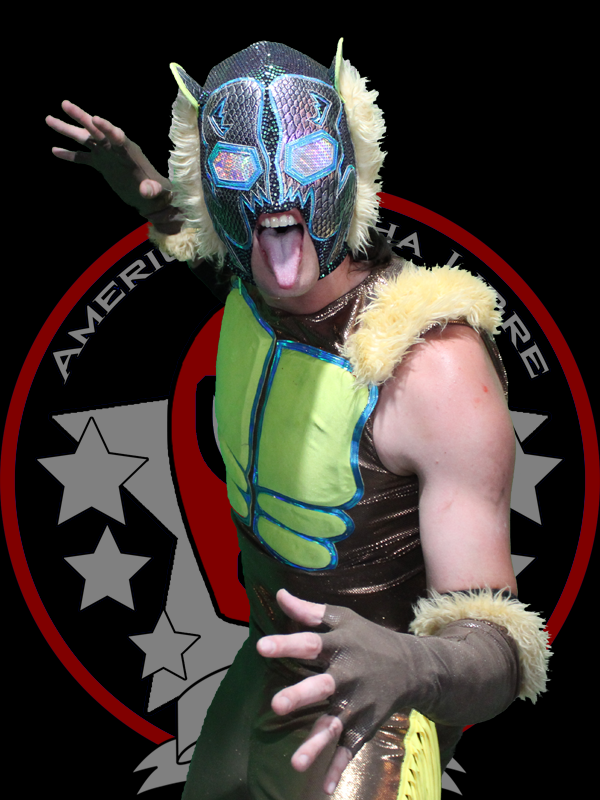 El Ridiculoso
Height: 6'
Weight: 177 lbs.
Hometown: Parts Unknown
Signature Maneuver: The Trip (Arm Trap Cutter/STO)
Pro Debut: 2009
Trained By: Shane and Shannon Ballard, Joey Ryan, Kevin Martenson, The Brian Kendrick, and Truth Martini.
Wrestling style: Ridiculous Lucha
Bio: El Ridiculoso has been around and seem some things. A party animal that brings charisma, action, excitement, and entertainment any where he roams. "Each new day brings with it new #opportunity and I Got This!" Are two mottoes he lives by. The Party Starts Here when it comes to El Ridiculoso.
Ridiculoso sided with the Mysterious Movado and Georg Mack to stand up to the Purge. The Stars of Lucha Libre were able to vanquish the Purge from Capital Pro Wrestling, but Team Honey Badger stepped up to challenge Ridiculoso and his friends.
Catch El Ridiculoso on the Great Lakes Professional Wrestling Showcase
Episode 5 vs. Freedom Ramsey
Episode 10 w/ Georg Mack vs. Cody Manning & Tay Rizer
Episode 22 w/ Mysterious Movado & Georg Mack vs. The Purge
Episode 62 w/ Georg Mack vs. Team Honey Badger
Episode 65 vs. Joseph Norton