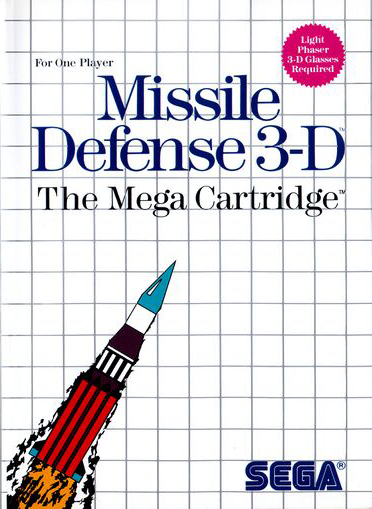 Missile Defense 3-D
System: SMS
Release Date: August 1987
Developer: Sega
Publisher: Sega
Genre: Light Gun Shooter
Lookie here, another Sega Light Phaser game, this time it's Missile Defense 3-D. The premise of the game is simple. The day has arrived for thermonuclear war and it's up to you to save the world! You're armed with your sweet space lasers and are tasked with shooting down each and every missile that is launched. It's East vs. West and all it takes is one bomb to destroy the world, so I hope you have some fast reflexes or it's game over, man!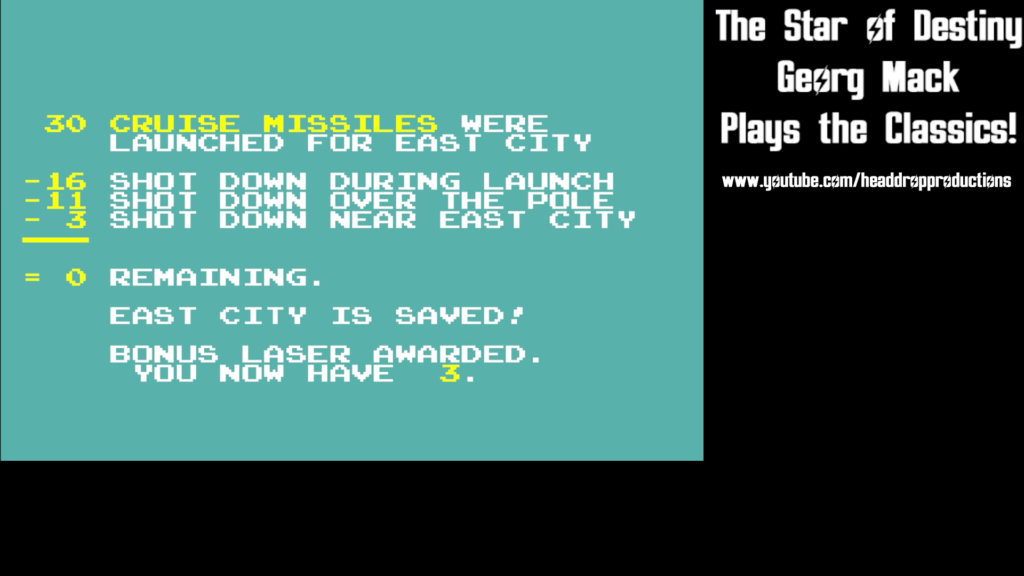 Perfect timing with Missile Defense 3-D… It's not as if nuclear war hasn't crossed anyone's mind lately. So this game is novel because of its use of both the Light Phaser and the 3-D Glasses. Obviously, I don't have 3-D glasses, but the normal game didn't seem to call for them. There are six rounds to blast missiles through.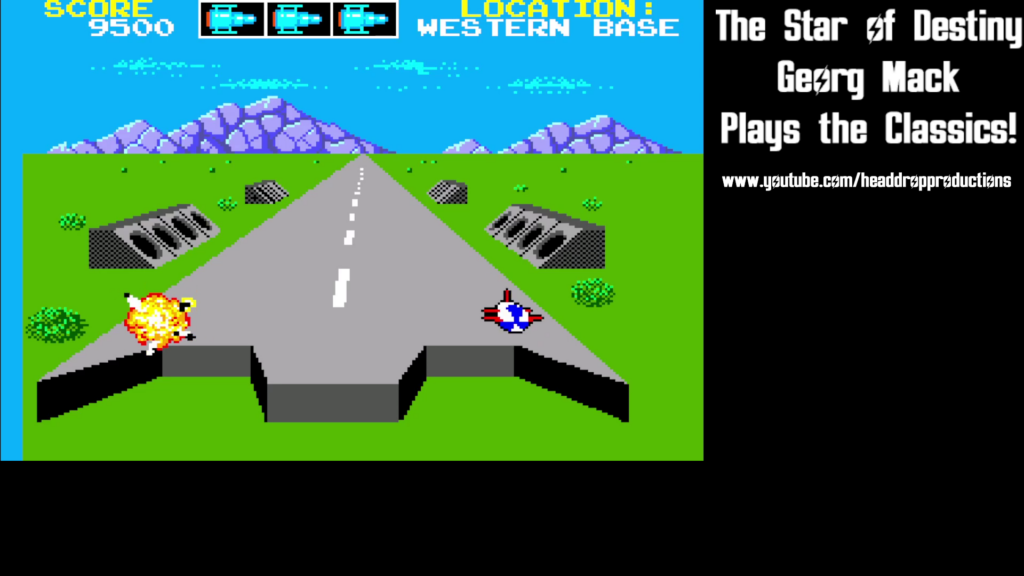 You begin at the Western Missile Base. You watch plenty of ground-hugging cruise missiles shoot out of their silos. You have to shoot as many as you can and make sure you don't take too many hits, either. Some of those missiles come straight at you and you only have three space lasers before it's game over. However many missiles you miss then travel over the Arctic. This is your second chance to finish the job. Any that you happen to miss from here then cruise to their target, the Eastern Capital. What a funny looking peninsula. Don't get caught staring, because one miss means the end of the world and a game over.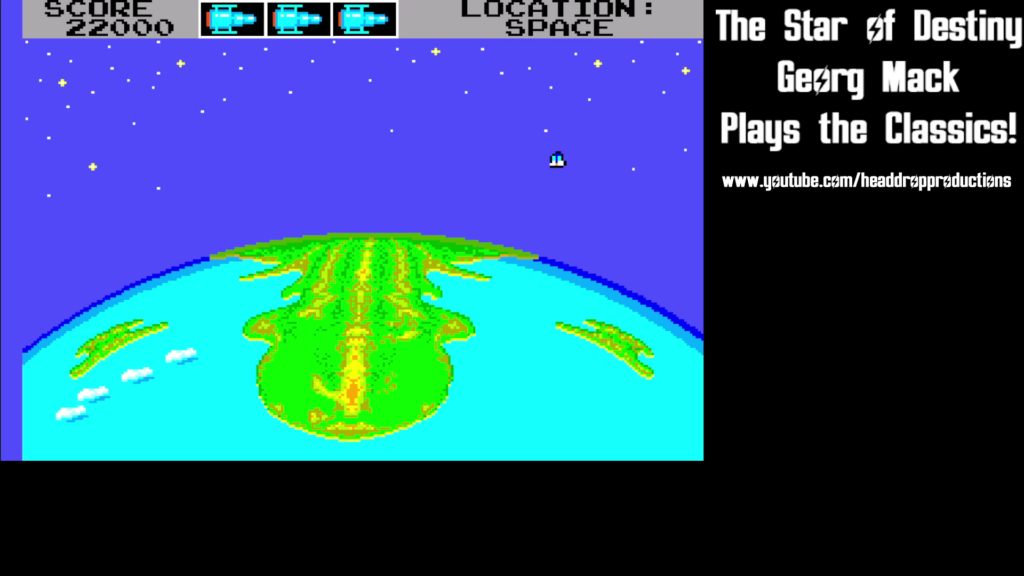 Then it's the East's turn for reciprocity and you start at the Eastern Missile Base. The East likes to shoot ICBMs into space in an attempt to rain death from above. Protect yourself while shooting as many as you can. Then it's off to space. Here you see that Eastern peninsula again. Showing off, I see… Keep blasting away to take the missiles out. You have one more chance to stop any that may have gotten by you at the Western Capital. If you manage to wipe all the missiles out, then you get to move on to the next barrage!
Graphics: 1.5
I can't say the graphics are good, as the only real graphics are the missiles over static backgrounds that are nice, I guess.
Sound: 1.5
The music is okay and inoffensive, the sound effects are fine.
Gameplay: 2.0
There's a little less variety in the stages and objectives than, say, Gangster Town.
Difficulty: 2.5
I got through a couple barrages, but missiles were moving too quickly for my mouse.
Fun Factor: 1.5
Like always, I would like to play this with the actual Light Phaser.
Overall Grade: 1.8
Missile Defense 3-D gets a C. It's a fine light gun game. Good for a few minutes of fun here and there.