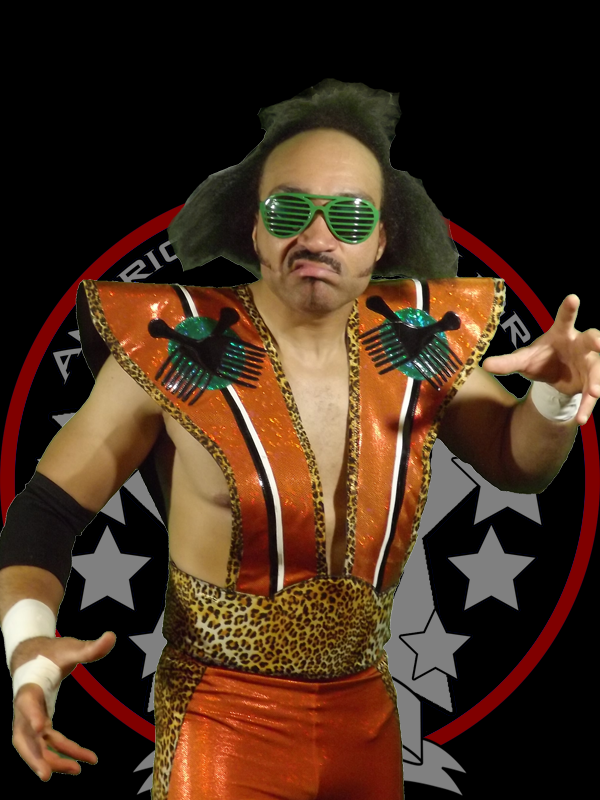 "The FroGun" D-Ray 3000
Height: 5'11"
Weight: 202 lbs.
Signature Maneuver: The Retro Vice (Cobra Clutch)
Pro Debut: 2000
Trained By: "The Canadian Destroyer" Doug Chevalier, "Primetime" Tommy Johnson, and Wild Samoan Sika
Wrestling Style: All-Rounder
Bio: From the toughest streets to the grand master of kick yo ass fu. The FRO•GUN is the meanest, baddest and sho-nuff the illest! D-Ray made his debut with a shocking victory over the very formidable Josh Raymond. He also welcomed the BMOC to CPW with an excellent contest against Mikey McFinnegan. The hunt for gold is what keeps D-Ray's heart pumping, and he wants that Great Lakes Television Title.
Catch D-Ray 3000 on the Great Lakes Professional Wrestling Showcase
Episode 8 vs. Josh Raymond
Episode 14 vs. Mikey McFinnegan