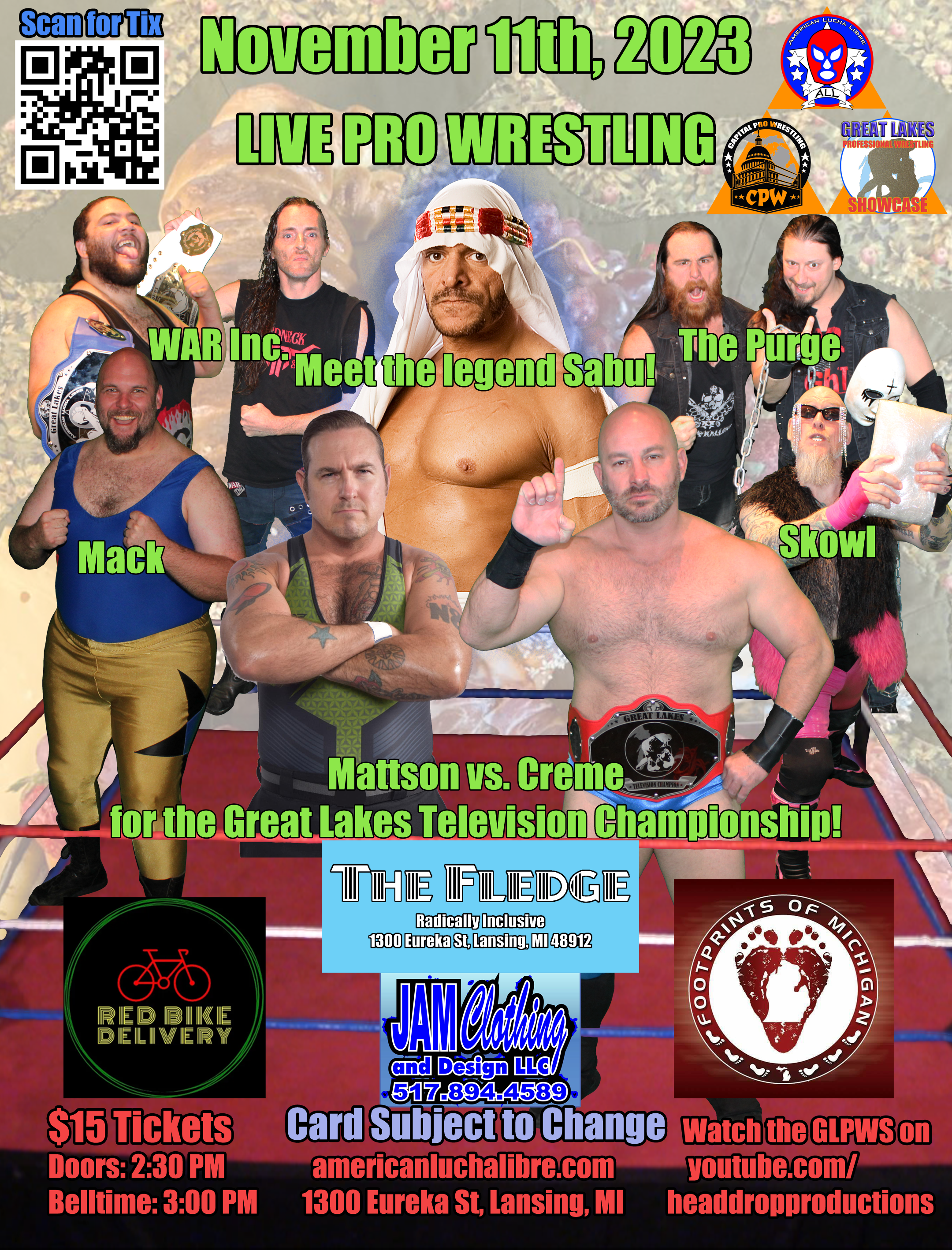 The Suicidal, Homicidal, Genocidal Sabu returns to Lansing! Come to meet the legend, stay to catch some amazing professional wrestling action!
The Great Lakes Television Championship is on the line, when the "Amazing" N8 Mattson steps into the ring with "The Da Vinci of Violence" Keith Creme. These two veterans are guaranteed to put on one heck of a matchup.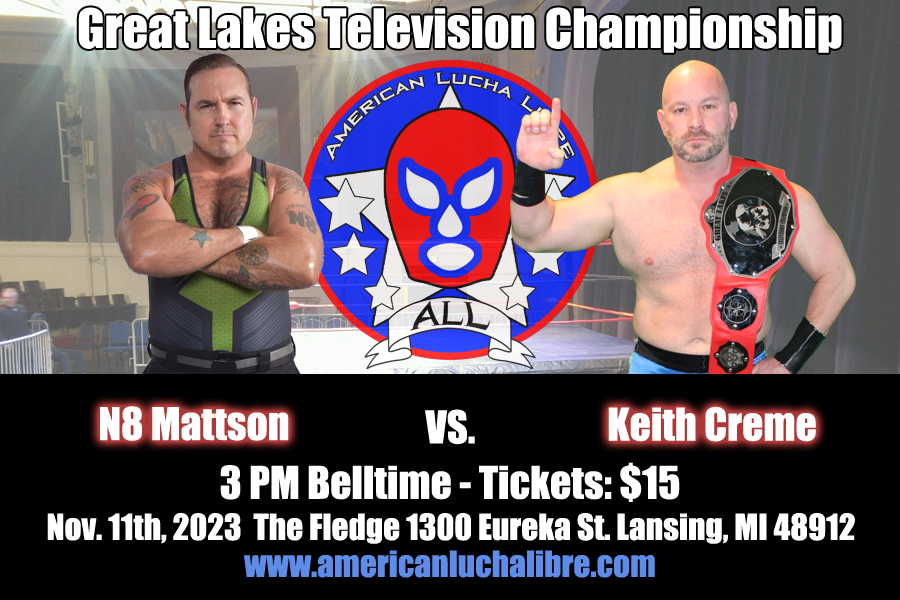 The Great Lakes Tag Team Titles are up for grabs as the returning Purge challenges WAR Inc. The Purge made quite a statement at our last event and want to prove they are the best tag team today. WAR Inc. is officially the longest reigning tag team champions and they plan to keep the streak going.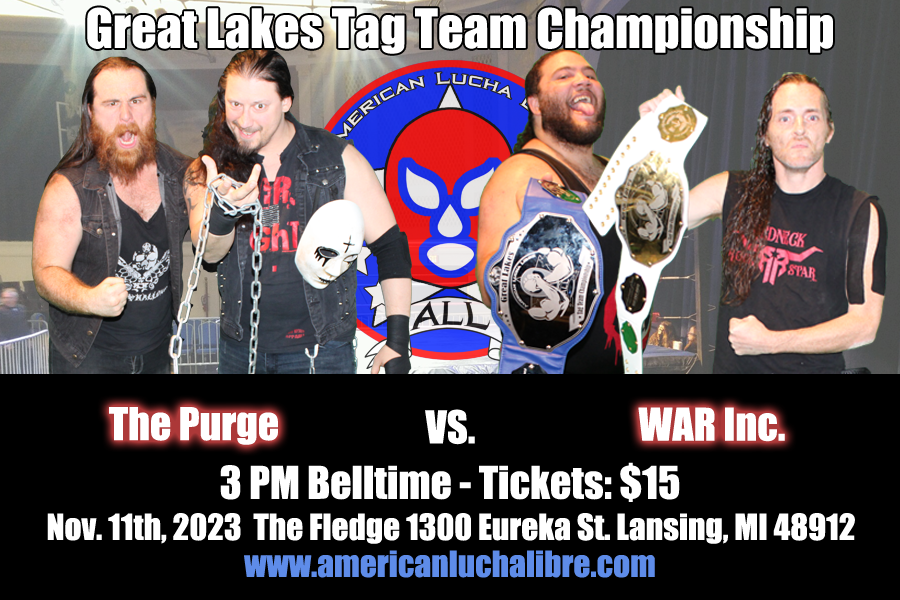 The Super Juniorweight Championship is on the line once again, as Jason Blasen looks to continue his record setting reign against the Gazelle. Gazelle has been impressing members of the American Lucha Libre Championship Committee and has earned this matchup.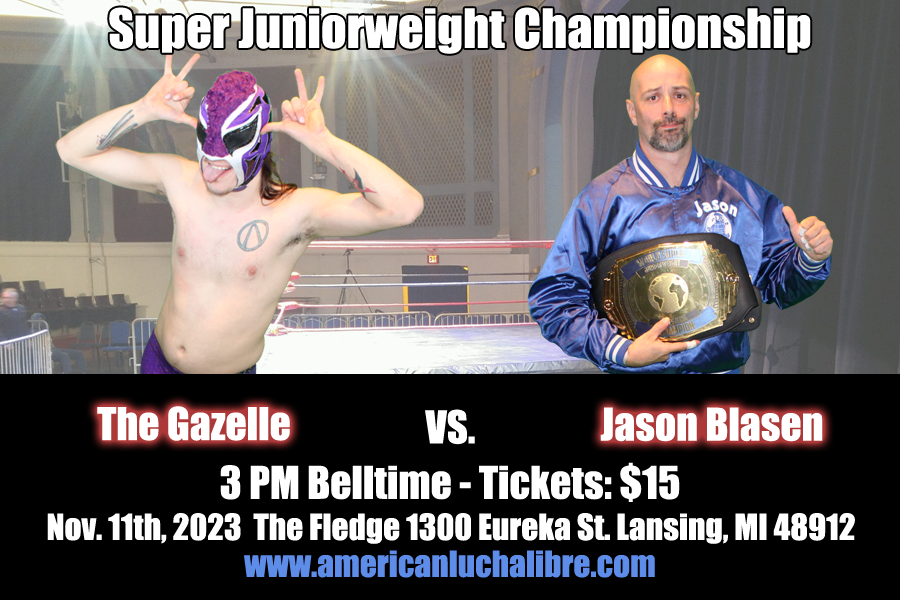 Also Scheduled:
Team Honey Badger
Thurston Skowl
Marvelous Destiny
Nick Xero
Rad Steele
Johnny Goh
…and more!
Get your tickets today for a discount, or grab them at the door. A portion of proceeds will be donated to Footprints of Michigan's Soles4Vets program. Please consider grabbing a donation ticket to help our vets.


Brown Paper Tickets Ticket Widget Loading…

Click Here to visit the Brown Paper Tickets event page.