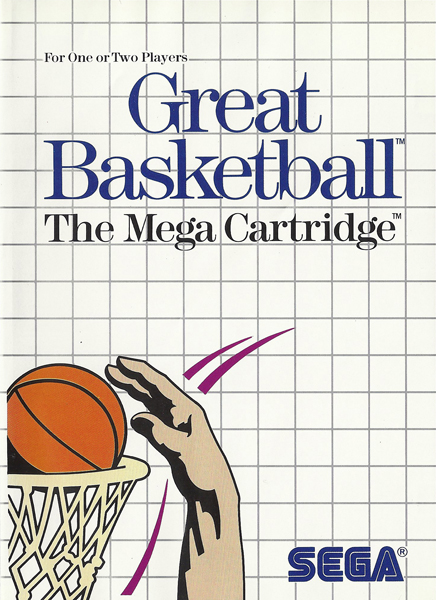 Great Basketball
System: SMS
Release Date: December 1987
Developer: Sega
Publisher: Sega
Genre: Sports
Thank goodness we're to the last Great Sports game with Great Basketball. I think this is probably the worst of the lot because it is such a poor estimation of the game of basketball. You get to pick from one of eight countries to represent. The USA is joined by Canada, the USSR, Japan, Cuba, Czechoslovakia, Italy, and Hungary. Only Italy and Canada were in the 1984 Olympics. The USSR in the 1988 Olympics.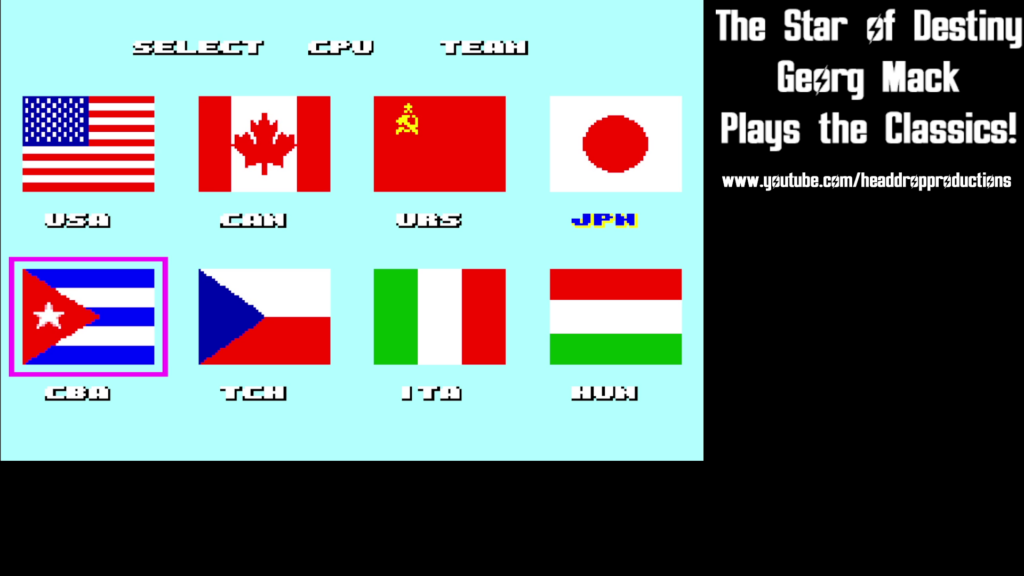 As you only have two buttons, Button 1 jumps without the ball and shoots with the ball. Button 2 passes the ball or switches the active player (sometimes, if you're lucky). In order to shoot, you press Button 1 to jump, then press it again when you want to release the shot. You might get lucky and it goes in, you might not. Fouls are completely random and garbage.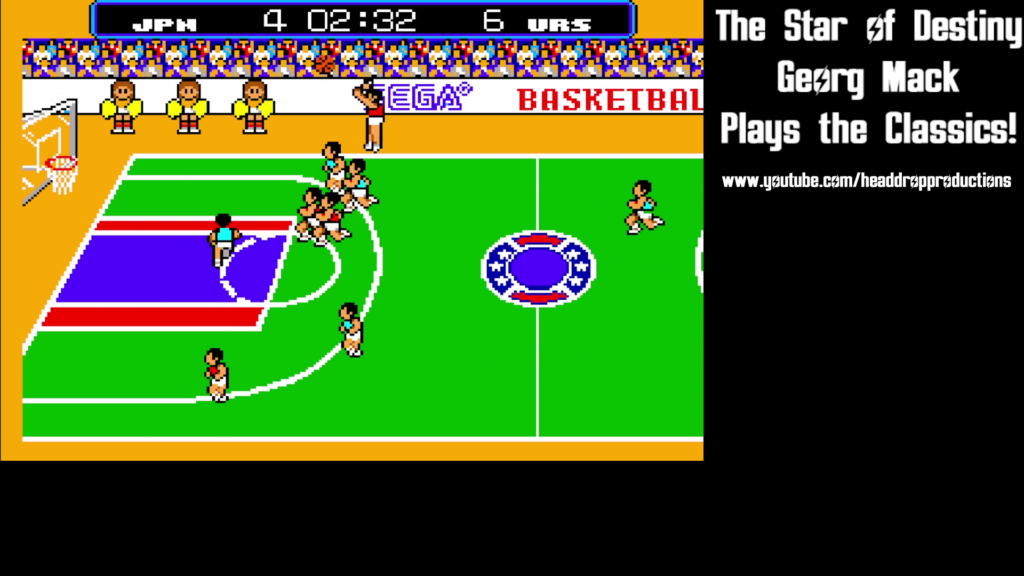 I swear to you there were three point shots awarded from inside the arc. I played this like the 2016-17 Golden State Warriors and just rained threes down on my opponents. After winning my first game, I was tasked with making the "wining" shot and gained several points to assign to my team attributes. It didn't make any difference.
Graphics: 1.0
Graphics are poor. The screen moves too much.
Sound: 1.0
Music and sound effects are bad.
Gameplay: 0.5
Shooting is dumb. Defense is non-existent. Passing rarely works.
Difficulty: 1.0
This game is easy if you don't try to screw around.
Fun Factor: 0.0
Great Basketball is insulting to fans of the sport.
Overall Grade: 0.7
Great Basketball earns a D-. It's a terrible basketball game. The last Great Sports game is nearly as bad as Great Football. I'm glad these are done.