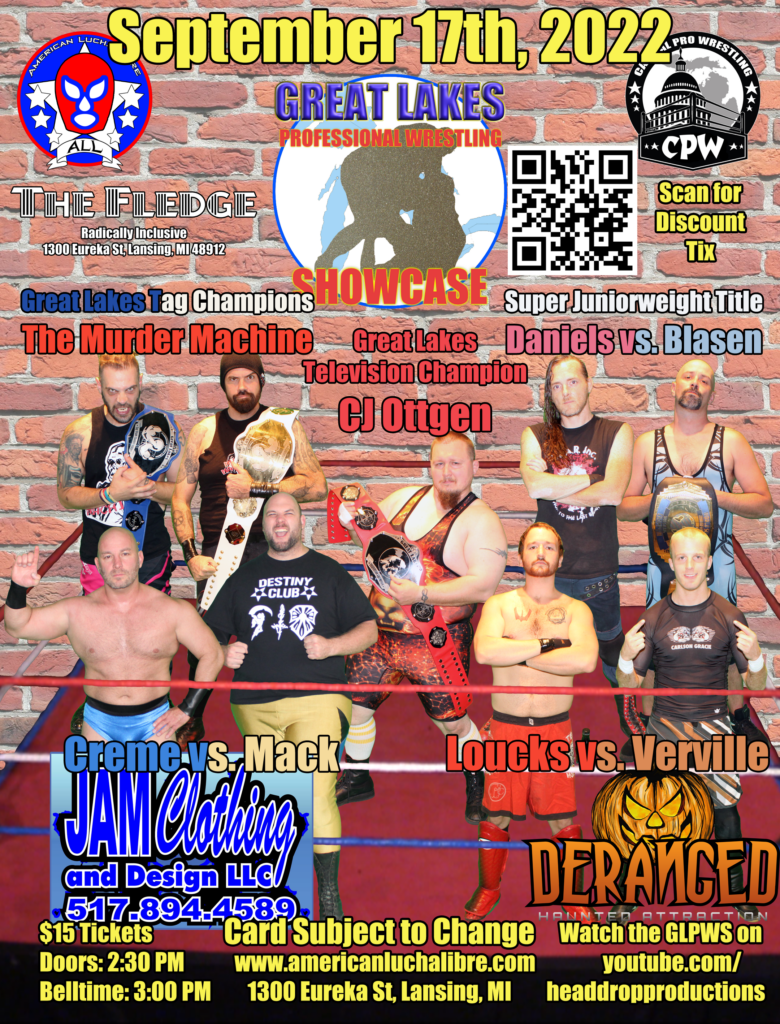 Capital Pro Wrestling is back at the Fledge on September 17th, 2022. Be in attendance for an afternoon of professional wrestling action!
Currently scheduled on the card:
Jack Verville wants to challenge the Great Lakes Television Champion, CJ Ottgen, for the title. Despite calling Jack a coward many times in August, CJ has said he has to go through his team in order to earn a shot. Therefore, he will be in the ring with "The Influence" Conrad Loucks.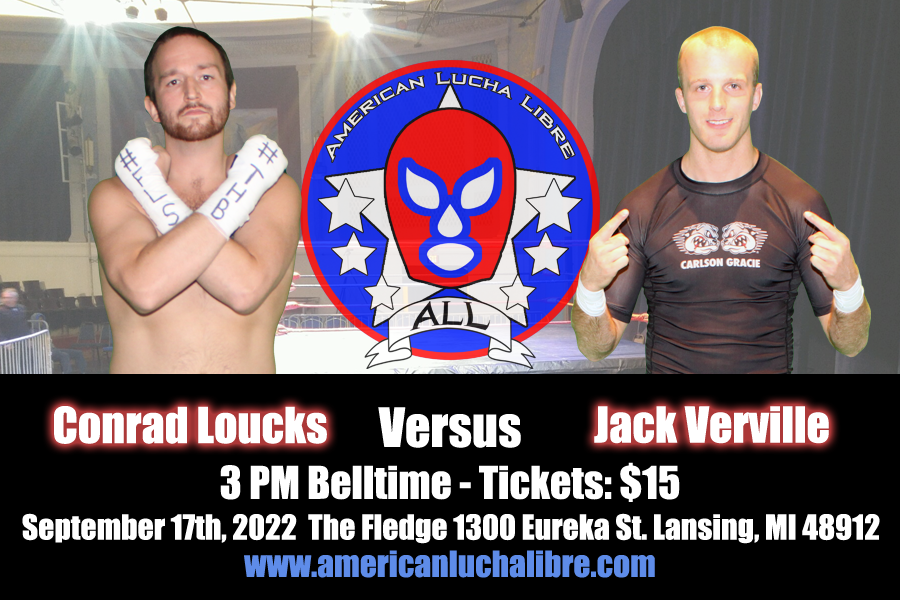 Georg Mack made a challenge to Keith Creme to try out his luck against the big man. Creme accepted and it's going to be the Da Vinci of Violence and the Star of Destiny in singles action.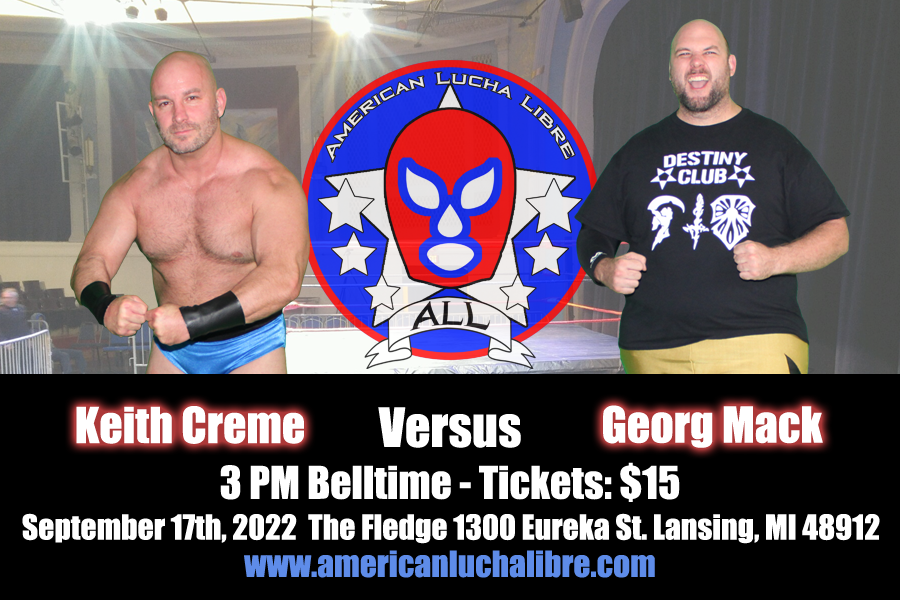 After incurring a breakdown on the way to the Fledge in August, Jason Blasen was looking to challenge Conrad Loucks for the Super Juniorweight Championship. However, with Loucks busy in his match against Jack Verville, Billy Ray Daniels has stepped into the challenger spot. Will the Redneck Rockstar be able to defeat the greatest Super Juniorweight in the world?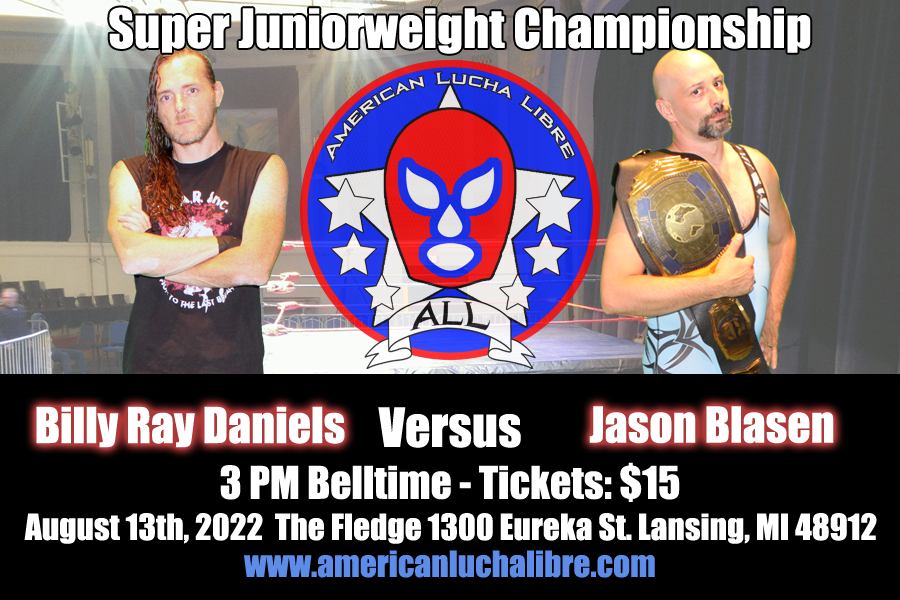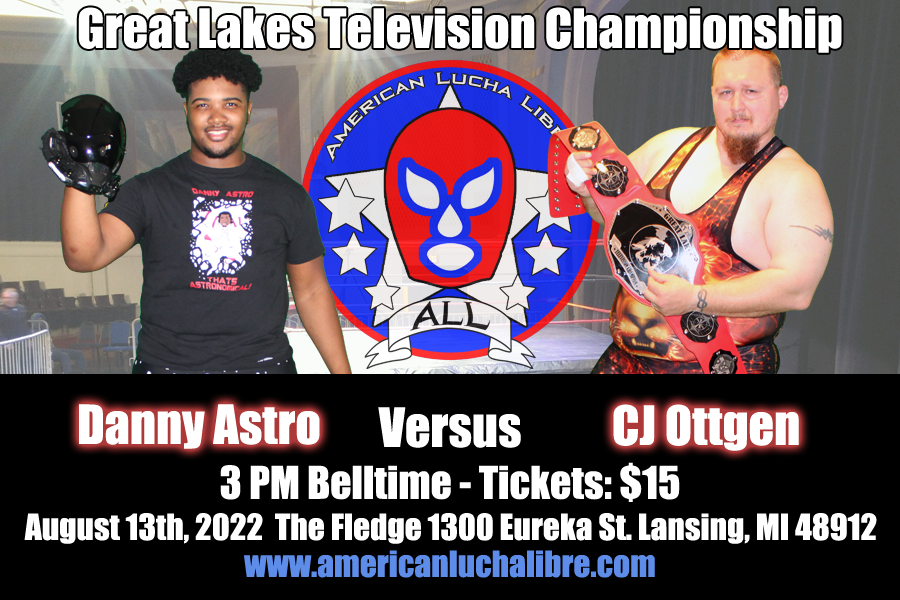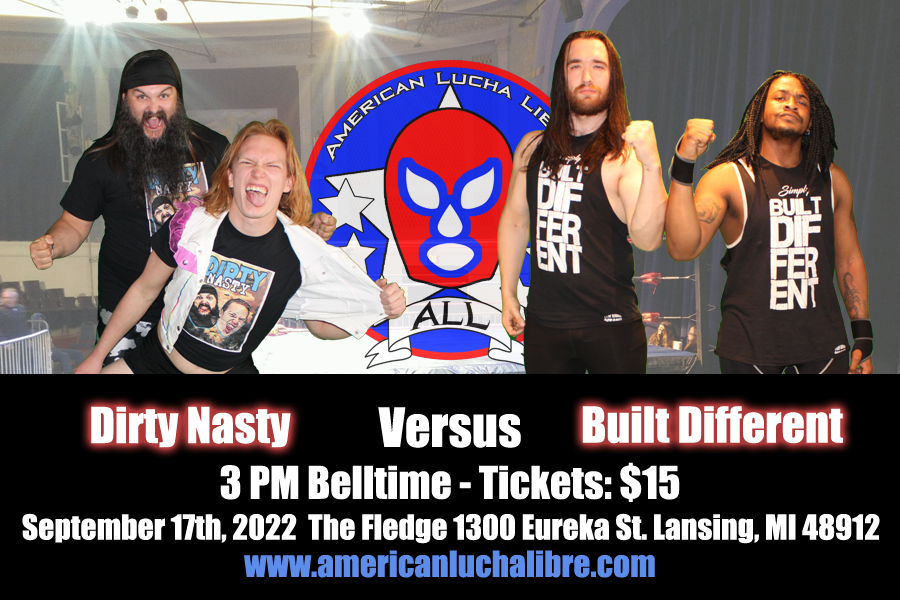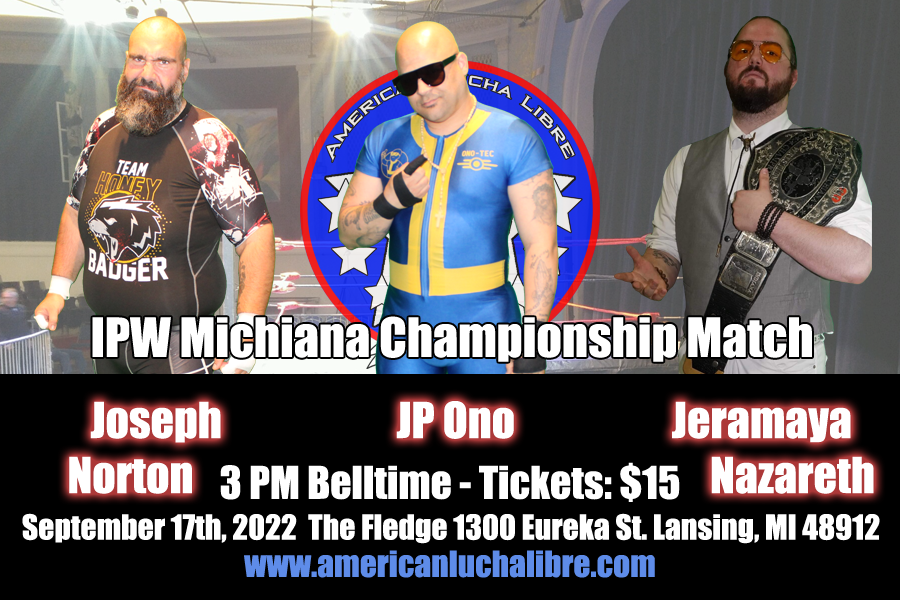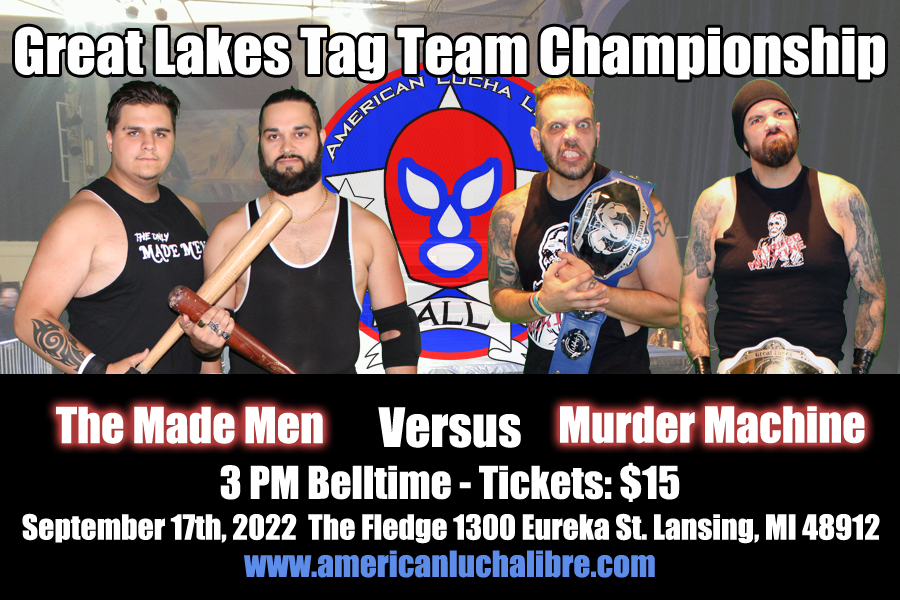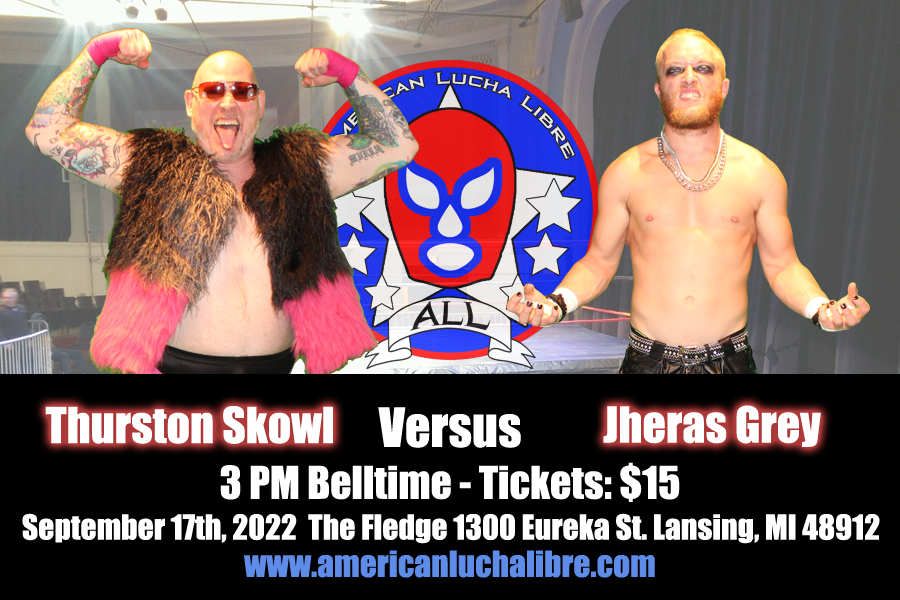 Tickets are available online at a discount, so get them today!


Brown Paper Tickets Ticket Widget Loading…

Click Here to visit the Brown Paper Tickets event page.