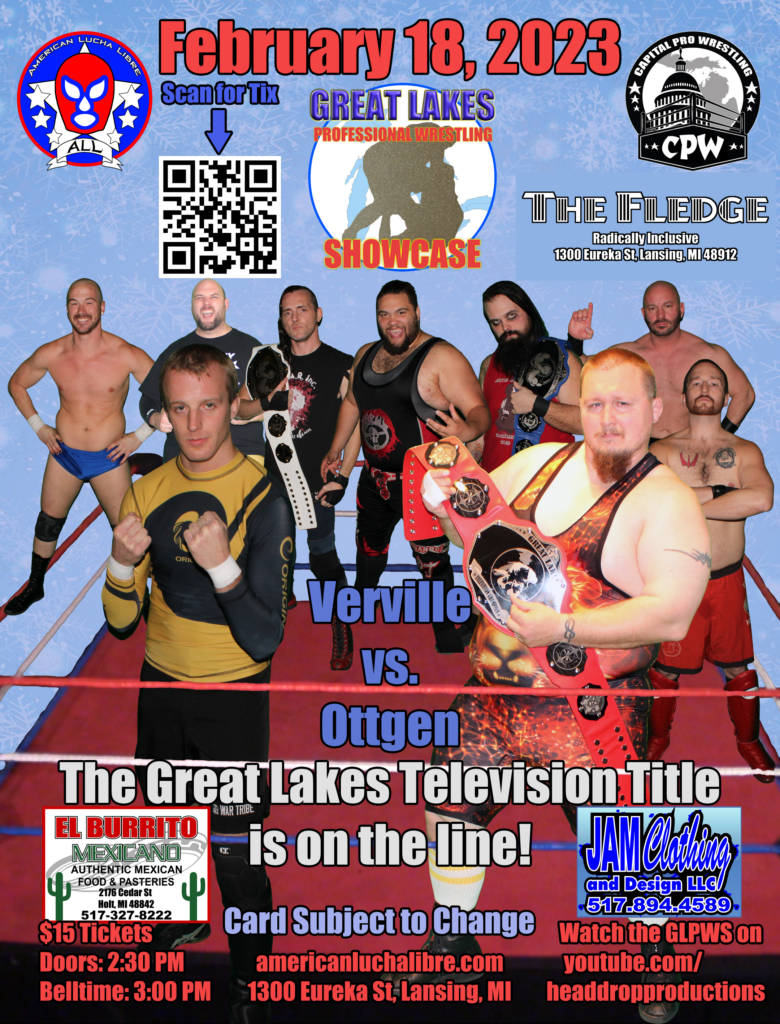 Brown Paper Tickets Ticket Widget Loading…

Click Here to visit the Brown Paper Tickets event page.
Get your tickets today to see the Great Lakes Television Title Match that EVERYONE has been waiting for!
CJ Ottgen and Jack Verville have been connected through their careers. CJ was Jack's mentor in his youth. They became training partners and traveled the Great Lakes with one another. But something changed and the two competitors grew apart. Verville has been chasing Ottgen for years, trying to get a shot at the title. On February 18th, nothing will keep this match from happening. You do NOT want to miss it!