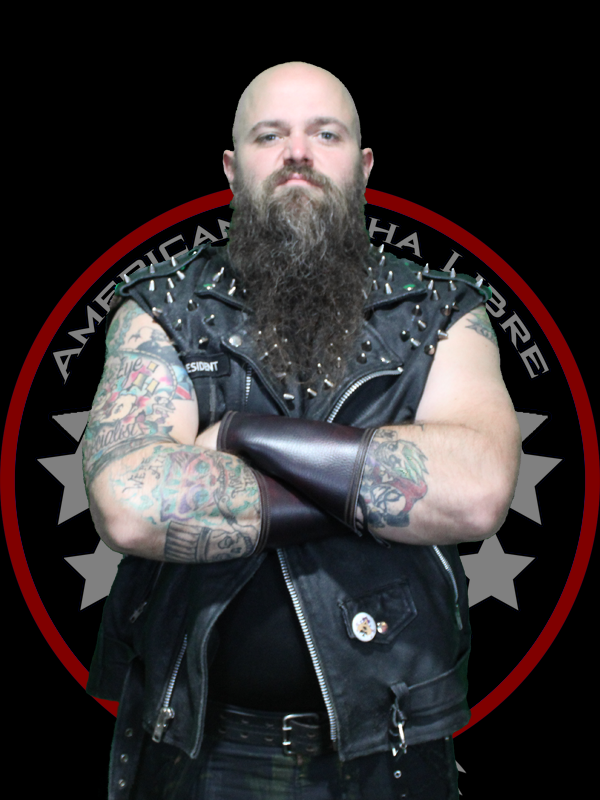 "The Big Bad Wolf" Ace Evans
Height: 5'11"
Weight: 221 lbs.
Hometown: The Open Road
Signature Maneuver: Running Boot
Pro Debut: 2009
Trained By: PPW Performance Center
Wrestling Style: Brawler
Bio: The President of the Nomads Motorcycle Club, Ace Evans has traveled around the Great Lakes with his gang leaving destruction in his wake. He looks to make a play at the Great Lakes Television Tag Team Titles with partner Road Rash. Ace's debut in CPW came in July 2021 against Jheras Grey of the Grey Wolves.
Catch Ace Evans on the Great Lakes Professional Wrestling Showcase:
Episode 42 vs. Jheras Grey