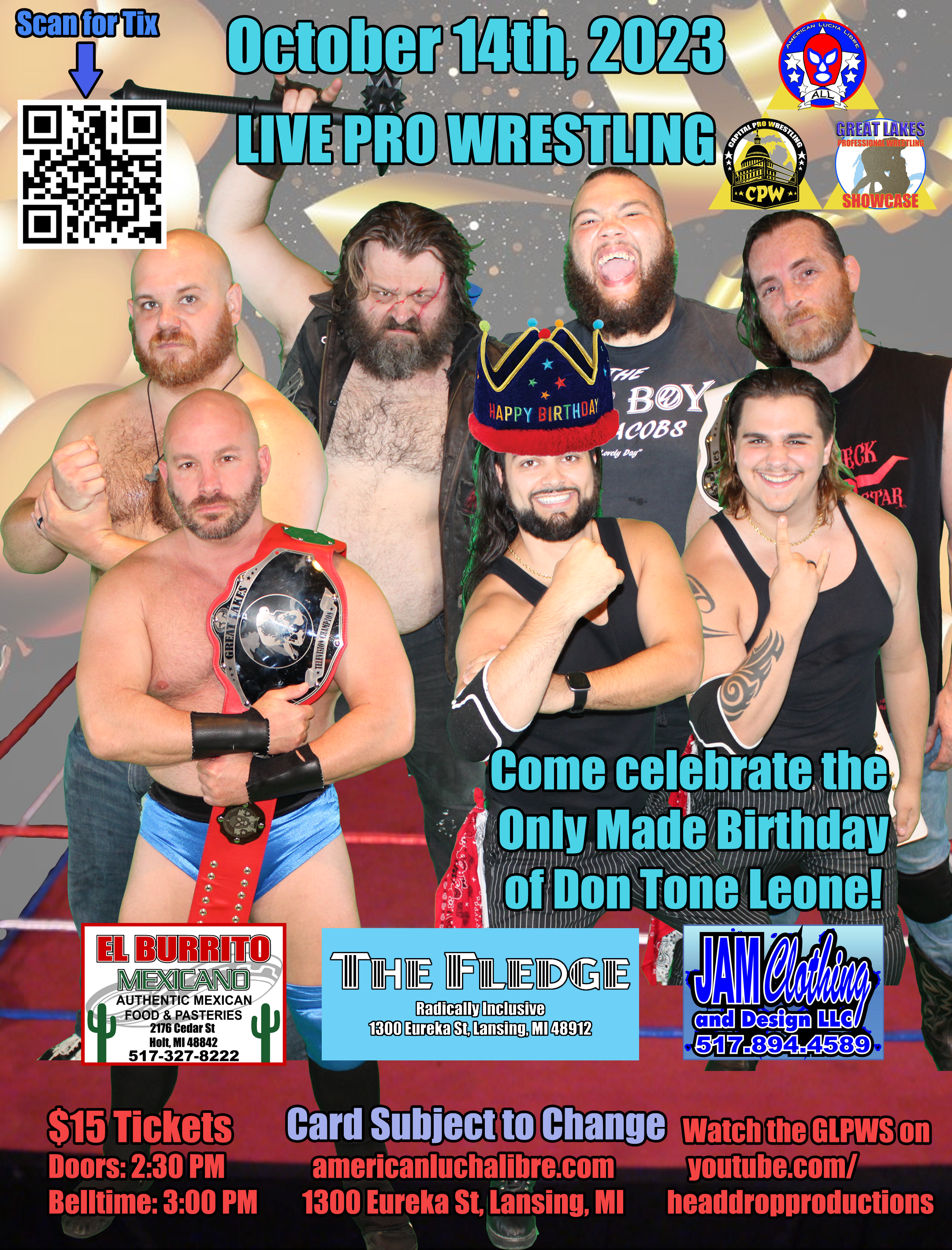 Capital Pro Wrestling fans! Come on out to the Fledge on October 14th to celebrate the Only Made Birthday of Don Tone Leone!
The Made Men will be special guest hosts for the evening.
With the ending from their last battle, we can expect to see a rematch for the Great Lakes Tag Team Titles between the Nomads and WAR Inc.
Keith Creme will be in action defending the Great Lakes Television Championship as he prepares for his upcoming match with Rohit Raju.
Ace Evans returns to the CPW ring. What will the leader of the Nomads have to say?
The Super Juniorweight Championship will be on the line as Jason Blasen goes up against "The Boy Next Door" Xander Bennett.
Also scheduled:
"The Star of Destiny" Georg Mack
CJ Ottgen
Thurston Skowl
Conrad Loucks
Alex Steele
Keif Stoneman
"Nasty" Nick Xero
…and more!
You can get your tickets now for a discount from Brown Paper Tickets.


Brown Paper Tickets Ticket Widget Loading…

Click Here to visit the Brown Paper Tickets event page.