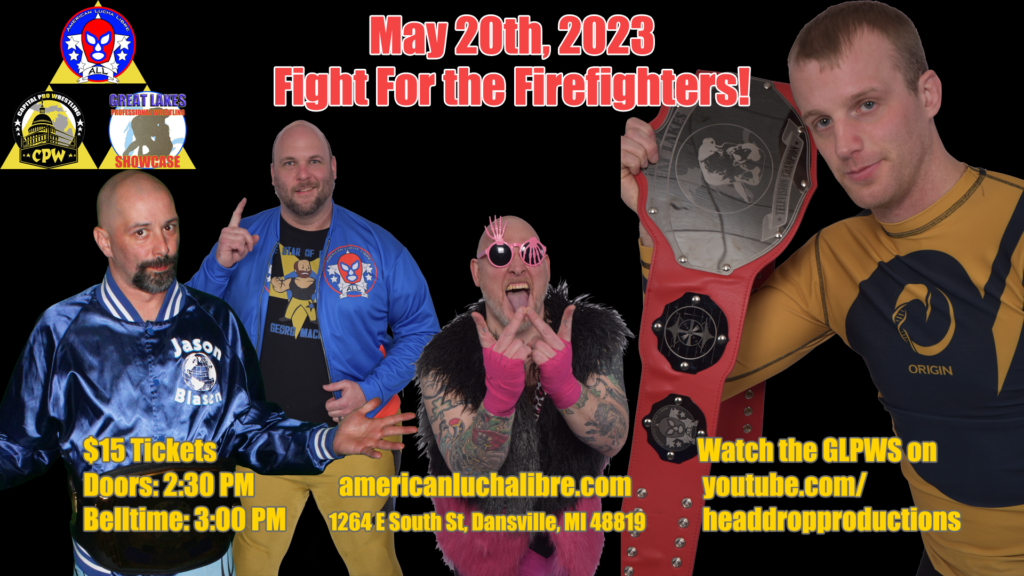 Professional wrestling makes its way to Dansville on Saturday, May 20th, 2023. Capital Pro Wrestling, through American Lucha Libre, LLC (https://americanluchalibre.com/), is teaming up with the Dansville Firefighter Association to raise money for new equipment. The Dansville High School will be the site of the bouts. Tickets will be available for $15 on the day of the show. Belltime is scheduled for 3 PM.
Capital Pro Wrestling is an entertaining way for the community to get together and raise money for a good cause. The Dansville Firefighter Association is seeking to raise money for new equipment. The support of the community is integral to help the firefighters continue to provide top notch service.
The event runners are seeking sponsors to help fund the matches. Event programs will be available for fans to get information on the day's card, some of the wrestlers, and sponsors of the event. Video episodes of the Great Lakes Professional Wrestling Showcase are currently airing weekly on the Head Drop Productions channel on Youtube (https://www.youtube.com/headdropproductions).
American Lucha Libre, LLC, is a professional wrestling event sanctioning body based out of Lansing, MI. Since their creation in 2019, they have been promoting wrestling events under the Capital Pro Wrestling brand in Lansing, MI.